St Hilda's
Established in 1964 by the community, St. Hilda's Services is a voluntary organisation that provides a comprehensive quality service to people with mild, moderate and severe / profound intellectual disabilities.
Based in Athlone
Based in Athlone our services benefit in excess of 120 people we work with and their families.
Structured for Care
St. Hilda's unique governing structure (which is predominantly parents and families of people we work with) ensures that the care of people within the service always comes first.
Person Centred Planning
The principles of Person Centred Planning (P.C.P.) are embraced throughout the organisation and all planning within St. Hilda's is driven by the individual's and families who avail of our services.
Commitment to Service
St. Hilda's Services is committed to providing a service that puts the choices of the people we work with first, with all staff working in partnership with families and people we work with to promote everything that we do.
>
>
Central Administration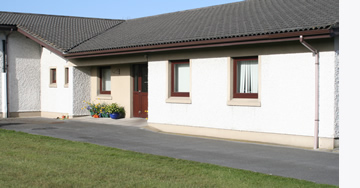 >Grace Park Road,
Athlone,
Co. Westmeath
Administrative Staff
Sheila Buckley Byrne
General Manager
Ms. Audrey Flatley
Co-Ordinator of Services
Sinead Gaffey
Office Manager
Miriam Nally
Accounts/Payroll Manager